Are you a US taxpayer in NL? Then you also have some US tax filing to do!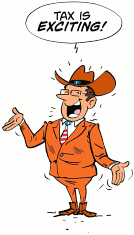 If you have already read a bit about us here, you will know that Orange Tax Services offers all kinds of fiscal assistence to expats working and running businesses here in the Netherlands.
However, US citizens who work in Holland are also required to do US tax filing – they have to submit a tax return to the American government as well. We at Orange Tax Services are happy to recommend to our American clients the services of BNC Tax & Accounting.
For some time now Orange Tax Services has been working with Christie DuChateau who runs BNC Tax in the Netherlands.
BNC Tax does US tax returns only. US nationals living in the Netherlands need to have completed their Dutch tax return before proceeding to their US tax return. And so the cooperation between our two companies arose.
BNC Tax would be happy to give you a quote for your U.S. tax filing. The filing costs will depend on the complexity of the return. A quick phone consult for some additional questions about your situation may follow, and then BNC Tax can put an accurate quote together for you.

Please feel free to visit BNC Tax through the link above and book a free consultation. Make sure you choose the appointment with Christie!