If you ever wonder:
What can I do if there is an investigation service at my office premises?
Am I a suspect or a witness?
Should I speak or may I be silent?
Am I not making mistakes due to my uncertainty or ignorance of an interrogation situation?
There are many functions in which you can be confronted with a raid and/or interrogation by tracing officers of, for example, the Dutch FIOD, ACM, DNB, SIOD, NZA, Labor Inspectorate or DIM. Your chance of success is partly determined by how you tackle the matter from the beginning. You can use all the help.
Fendere Legal prepares you for the raid and interrogation by (tax) investigation officers. The Interrogation Training allows you to respond effectively and systematically to investigation services.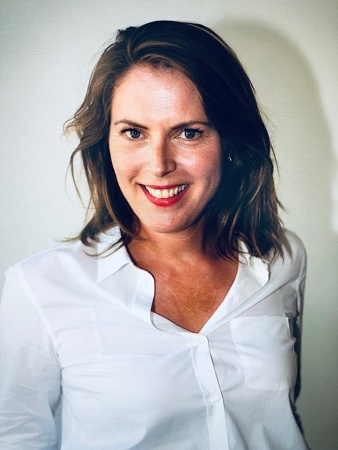 Interrogation training prevents problems due to inexperience
You do not have to deal with a raid or interrogation by FIOD, ACM, DNB, SIOD, NZA, Labor Inspectorate or AFM every day. This means that you are at the advantage of the investigation officers. They will be trained and experienced the interrogation with you and know all the tips and tricks. Make sure you know them as well.
The interrogation training has been developed by communication experts in collaboration with tax lawyers practitioners. By pooling knowledge and experience a unique training is created, in which the participants get getting in a safe and expert way with an interrogation situation that is unknown to them. The interrogation situation is simulated during training, which makes the effect of this training optimal.
Purpose of interrogation training
You gain more insight into your rights and obligations
You increase your communicative skills
You will learn to use your rights towards law enforcement officers
You Increase your assertiveness, your stress resistance and your collection capacity in your unknown interrogation situation
You learn not to let put words in your mouth
You get more insight into interrogation techniques
Interrogation Training: for who?
The interrogation training is intended for anyone who can be confronted with an interrogation situation, such as directors, shareholders, accountants, tax advisers, management assistants, executive secretaries, business leaders, administrators, staff members and/or external advisers.
Experience Shows:
That suspects/witnesses make crucial mistakes by the fact that they are unfamiliar with their rights and obligations
That suspects/witnesses are subsequently dissatisfied with the outcome of an interrogation
That preparing for a raid or interrogation can save you from unnecessary harmful consequences.
Help, a raid: seven tips
Never stand alone in the investigation officers. Always arrange for witnesses | Call an expert lawyer as soon as possible | Do not answer questions from the investigation officers before you have spoken to your lawyer | As a witness, you are never obliged to speak to the law enforcement officers | If you are a suspect, you have the right to remain silent | Do realise: Everything you say can be used against you | Stay friendly and correct, but behave formally.
Witness or suspect in an interrogation? Interrogation training makes you resilient. Please contact Fendere Legal on 0031 20 520 68 38 or mail on info@fenderelegal.nl. More info on www.verhoortraining.nl.