Until the end of this year the 2015 income tax return can still be filed. Have you claimed your tax back? Do not be too late.
Last call for: 2015 income tax return
In the Netherlands you are either invited by the Dutch tax office to file a tax return. Also are ought to know you need to file the tax return. In both cases often you are due income tax.
In a situation you could maybe claim back tax you are not always invited to file. The tax office states that you can go back max five years to file the income tax return. Currently it is November 2020, hence you can file 2019, 2018, 2017, 2016 and 2015 if not done already.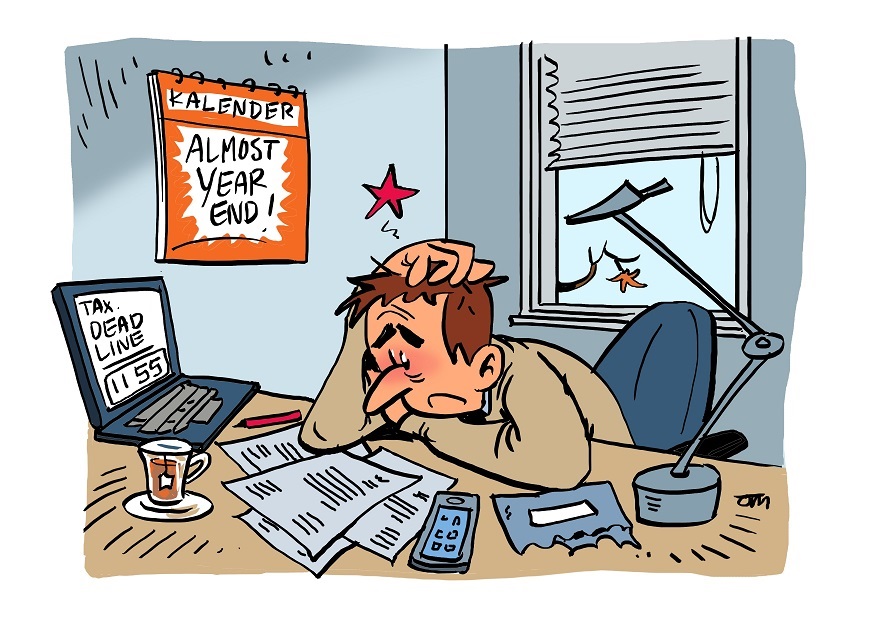 Why file the 2015 income tax return?
If you arrived into the Netherlands or your left the Netherlands during the year 2015 you could have had Dutch employment. The Dutch employer withheld wage tax on your income. While tax was withheld, you arriving or leaving was not taken into account. Hence too much tax was withheld.
That is a reason for filing. Other reasons:
Or you did a study and you assume you claim the study costs in the year you actually had income. That is an incorrect assumption. You deduct the study costs in the year you paid them. The negative tax base is then rolled forward to later years where you did have money. The negative tax base is then set off against the positive an you have a refund.
When you forget to claim the 2015 study costs, it cannot be deducted at all anymore.
The non working spouse refund was maybe never claimed. When one partner works and the other does not, the non working partner can have a tax refund. That could still be claimed.
If both partner work and you have a child, then a substantial tax credit can be obtained, as the Dutch Government likes to support such couples.
Tax-is-exciting:
We will be glad to assist you. We start with checking if you are entitled to a refund. That we do for free. If you like to file the income tax return, we charge EUR 390 incl VAT incl possible tax partner. The deadline is December 31st. I hope you understand that contacting us after Christmas might be a little too late, so please contact now.
Sorry for the dashes in the middle of the word tax-is-exciting. Apparently Google has a dirty mind and sees only a three letter word that we refer to when we practice to reproduce ourselves. Anything related to that word is spam, hence this devout solution.