Starting a company was a good idea at the time, but now you need to start doing a bookkeeping. What is involved, how should I do that, which app to use?
Starting a company
Starting a company is not complex. You think of the economic activity you want to pursue and that you announce with the Dutch Chamber of Commerce. The Chamber of Commerce informs the Dutch tax office, the Dutch tax office provides you with the Value Added Tax number and the filing obligations.
Value Added Tax
The Value Added Tax is a sales tax you charge to companies and private individuals in the Netherlands. In the European Union you do the same, unless the EU company you provide a product or service to, has a VAT number themselves. If that number is part of your invoice, you can charge 0% VAT to that EU entrepreneurs. The individuals and companies outside the EU you charge no VAT.
If you charge more than EUR 10.000, excluding VAT, annually to private individuals outside the Netherlands, inside the EU, you need to charge the local VAT rate. That implies in every EU country you need to investigate what is the VAT rate. Is that the VAT rate that applies to your product or services. Then you can report the VAT in each EU country, or you can opt for the OSS system (one stop tax office) where you report all in the Netherlands.
The most common misunderstand we come across is the starting entrepreneur not filing the VAT return. The reason for not filing is that no turnover was made yet. The misunderstanding is in the filing obligation. The VAT return needs to be filed, with or without turnover. Most likely you even get a refund for the Dutch VAT you paid for costs made to set up your company.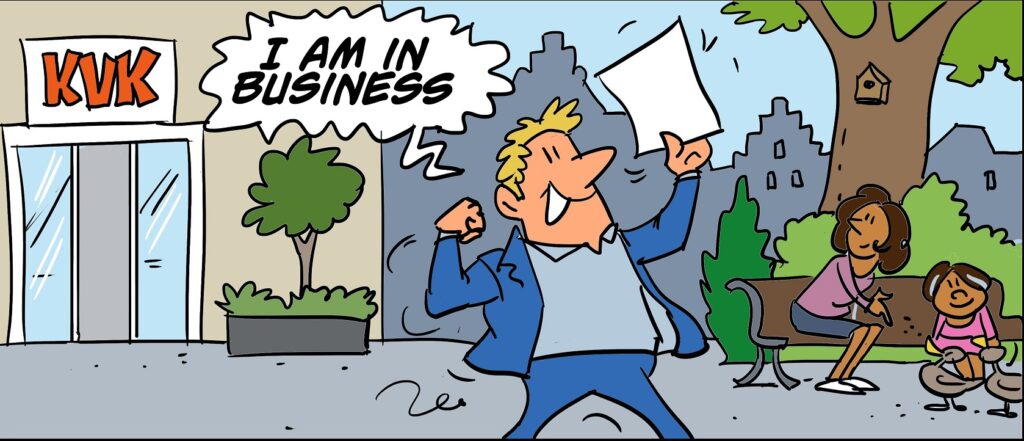 Bookkeeping
Most people do not get excited about doing bookkeeping. Then again, if you look at TV programs where famous cooks help a loss making restaurant, or famous entrepreneurs helping loss making companies. The first question they ask is about the bookkeeping. Show me the books.
The bookkeeping is a fundament of your company. You need to know your numbers. You can hire an accountant or bookkeeper, still you need to know your numbers. It can help you. If you think a certain service is good for business, the bookkeeping can proof you wrong.
We understand that still you might not get excited about doing the books. We work with exact online. A well-known system that makes it easier for you and us. Moreover, used by many accounting offices. In case you want to transfer from one accounting office to another, the new accounting office simply logs on to your still existing Exact Online environment.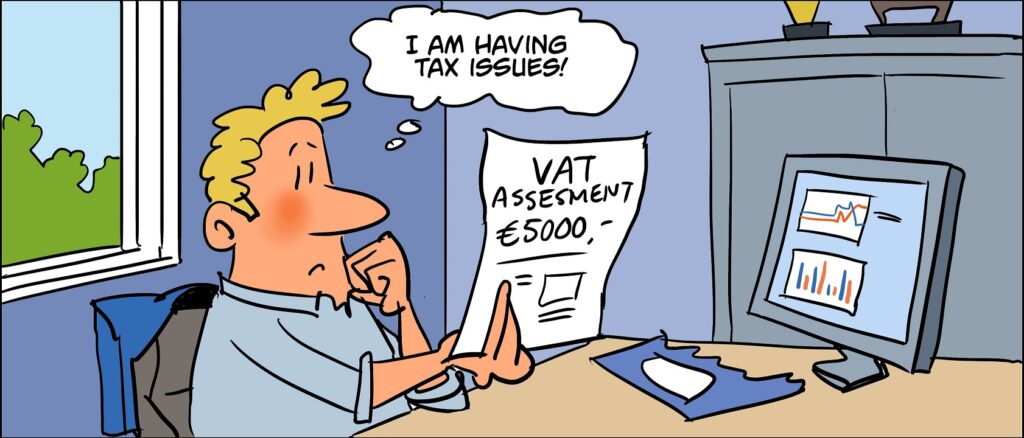 Tax support and more
Our core business is helping companies and individuals with the tax obligations. With respect to the company, the bookkeeping, annual report, VAT return is part of our services.
More to that services is the experience we like to share with you. A lot of entrepreneur challenges come at you. You might wonder what is best for you, if you should pursue something. What are the future (tax) consequences of certain actions taken now. We serve and have served many companies, hence we are aware of many aspects that are involved with being an entrepreneur. That knowledge we also share with you. Part of the deal.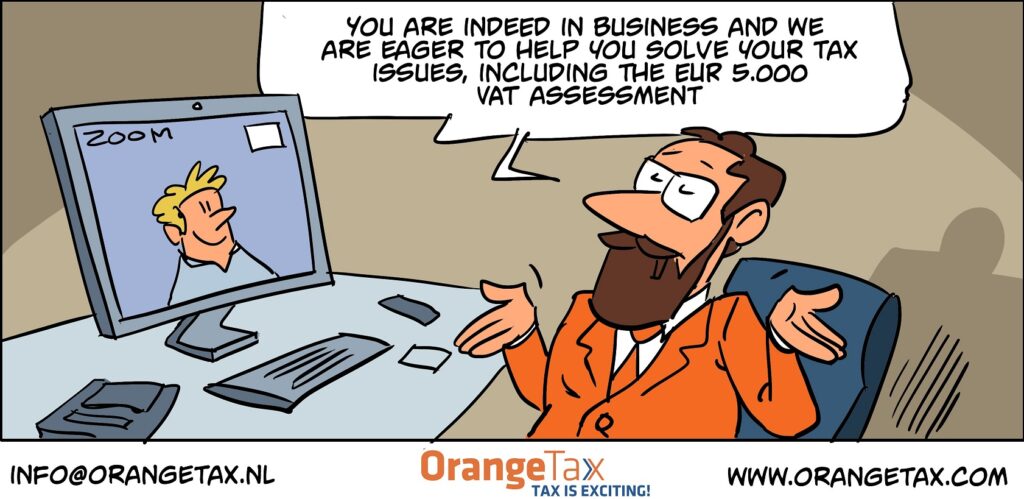 Tax is Exciting
We think tax is exciting. We are excited to assist your company with our tax services. Our aim is to process the books efficient and correctly. Meet deadlines. And to meet you, via zoom. Please connect to us and the bookkeeping team is eager to have a zoom meeting with you.