Employment versus self-employment. The Dutch Government supports employment. Sometimes you think you work with an employee who turns out to be self-employed.
Employment versus self-employment
The ever ongoing battle the Dutch tax office has is about being self-employer or not. The Dutch tax office has the opinion that if you have only one client, you are a deemed employee. The Dutch chambers of commerce supports the Dutch tax office and denies a registration if you expect only to have one client. In international situations we disagree with that Chambers of Commerce view. And the tax office does support us, from an international point of view.
Examples employment versus self-employment
Then we have the Dutch situations. A DHL package person rings your doorbell in a full DHL dress code (jacket, cap) and drives a DHL van. So this must be a DHL employee? Indeed, this person is self-employed.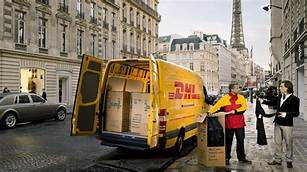 An employee gets a salary, needs to perform labour under instructions and has to do this in person. You would assume the UBER EAT person at your door bringing a delicious meal is an employee. But is not.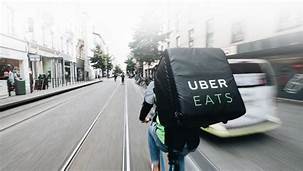 The nurse that is planning his or her own agenda, has temporary assignments to very ill persons. A very uncertain period of time, as the person is so ill and can soon die. No instructions are given. The nurse has to decide on the spot based on experience what is the best method. The own car is the transport. Private clothes are the outfit. You would assume this is the example of a self-employed person, but this person is an employee.
The Postnl person must be clear to you. Postnl, the official postage page. Beautiful van stickered with Postnl logo and name. Postnl dress code. Indeed, not an employee, but self-employed. Isn't that strange? You see Postnl, it behaves as Postnl so you assume this is Postnl employee, and it is not.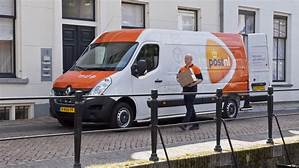 Court case
A woman worked for a TV station 'Omroep Gelderland'. She announced the programs. That implies clear instructions were given what to say, how to say it, when to say it, for which a reimbursement was paid. A clear employee situation you would thing.
Then Omroep Gelderland no longer needed her services and simply stopped paying her. She went to court claiming that an unlawful dismissal of employment has taken place. She claim continuance of her salary.
The court ruled that no employment agreement was signed. She did not take part in the company, like not attending meetings. The court acknowlegded the fact that all the employee could say on behalf of Omroep Gelderland was monitored by the editorial board. The court ruled she was independent in her work.
No employment was in place, the Omroep Gelderland has followed correct procedure.
Tax is exciting
We think tax is exciting. We can also get excited about straight rules. Clearly on the subject of employment of being self-employed it is not clear at all. Should anyone, like the Chambers of Commerce, state to you that your one client abroad makes you an employee, please contact us. We disagree with that view.