KVK or Chamber of commerce registration, what happens next? A lot. Some good, more not good. We try to explain to you what will happen.
KVK or Chamber of Commerce registration – what happens next?
The chamber of commerce (kvk.nl) is the institute a company operating in the Netherlands is obliged to register itself. Whether you are a one man company, ZZP company, VOF, BV company, NV company or foreign limited liability company. The moment a company operates in the Dutch economic environment, a registration is obligatory.
Upon registering the company, the Chamber of Commerce reports the company to the Dutch tax office. The Dutch tax office will then issue a tax number to the company and nearly always also a Value Added Tax number to the company. For a wage tax number a separate request needs to be made.
That was the good.
Chamber of commerce registration – the bad
Part of the chamber of commerce registration is providing an address of the company, an email address of the company, the domain and telephone number. This is where the issues will start.
The chamber of commerce earns a lot of money by selling your company details to whoever would like to purchase these details. The result is that more or less starting from the moment you registered you receive:
Fraudulent tax registration forms
Fraudulent Chamber of Commerce digital key obligation
Fraudulent bank requests
Fraudulent domain claims
One of our business relations received 21 messages the first day and the phone rings constantly.
What is a fraudulent tax registration form? That is a message where you have to click on a link, no idea what happens next. Same is with the digital key obligation, bank request and domain request.
To the address of the company fraudulent invoices will be send. An invoice for the company registration register fee, a branch fee, a bank charge, domain fee. The fraudulent forms have been upgraded very much. No more language mistakes and everything very well copied of the official site.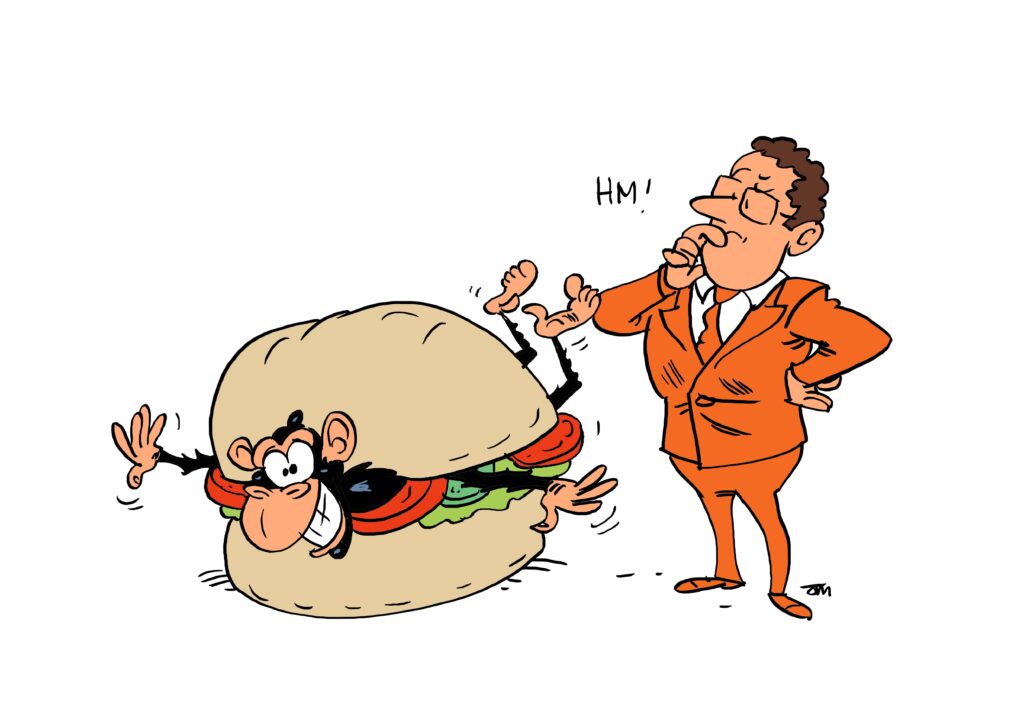 How to avoid most of the above?
Simple do not provide what you do not have. So you have no domain registration yet, not telephone yet, no email yet. What you do not have, cannot be sold, cannot be abused.
Domain name – be prepared!
The moment you register a company and you have not yet registered the similar sounding domain name, the persons purchasing your company details will beat you to it. In other words, you wait till the company is officially registered with the domain name purchase. Only to find out another organization purchased exactly your domain name, that was still free till the day before your Chamber of Commerce registration.
To avoid the company details being sold leading to you needing to pay thousands of euro's for a domain that could have cost you only EUR 18 for instance, you claim the domain in your private name already before you register the company.
What is the purpose of the Chamber of Commerce?
The purpose once when the Chamber of Commerce was incorporated was to learn who is in fact in charge of a company you do or would like to do business with. In this time and age that is an outdated philosophy. Maybe some check the Chamber of Commerce for this purpose, but most use the company details for inappropriate use.
Tax is exciting
We think tax is exciting, the Chambers of Commerce is probably not excited anymore about us. The fact is that we work with a lot of new coming companies that pay for a digital key that does not exists. Have completed from of a webpage that is not the tax office. Their bank accounts were hacked by disguised bank messages.
Hence we offer our clients to send us first what they receive to have us check if it is genuine or not. To be honest, the sophisticated messages make us native Dutch have doubt as well.
Then again, become Dutch. What does that imply? One of our clients explained that very well to me. Do not pay what you do not understand. The update version is: do not click on a link you do not understand.